COVID-19 Changes Pespi Tournoment
After a discussion with our Florida State USBC President and the owner of Strikers, we decided that the best place to move the tournaments was his other center in Florida, Cypress Lanes in Winter Haven. This location is very central.
• From Strikers to Cypress is 188 miles
• From Bird Bowl to Cypress is 207 miles
• From Naples Headpinz to Cypress is 142 miles
• From Nassau Lanes (Yulee) to Cypress is 210 miles
• From Cordova Lanes (Pensacola) to Cypress is 450 miles
• Most everything else is in between, from East Coast to West Coast is 100 miles or less
This includes Everything from Ormond to Palm Bay, Sarasota to Spring Hill, and up to Ocala. In other words, 70% of our bowlers will now have easy access.

If we are still able to hold our event, this location made this most sense, as COVID-19 has had very little impact in this area. We are going to continue to monitor our government's directives, and will cancel altogether if we are forced to.
We will email new confirmations to the Center Youth Directors later this week. We will ask them to email them to every one of their qualifiers. With 2 sets of changes, hopefully this will stop a lot of confusion. For people who cannot make it on their new assigned weekend, we will move you if you ask by email (email only).

REFUNDS: Our tournaments have never offered refunds before. Because of the COVID-19 disruption, we are working on a procedure for people who will not be able to attend or if a cancellation of the entire event happens. All monies will be returned through the center where you qualified. We will announce the procedure when it is finalized in a few weeks.
More pictures from this year's youth tournament. From AMF Boynton

Pictured are Dorian and Leah Green, 14 and 13 respectfully . They are both students at Don Estridge High Tech Middle School where Dorian is in the 8th grade and Leah in the 7th. Their dad, Danion is their coach .
Both Dorian and Leah competed in this year's youth tournament, Leah is planning to compete in the Pepsi Tournament in March.
Both Leah and Dorian will compete in the State Scholarship Tournament in Port St. Lucie in June.
More youth tournament bowlers from AMF Boynton. No names given.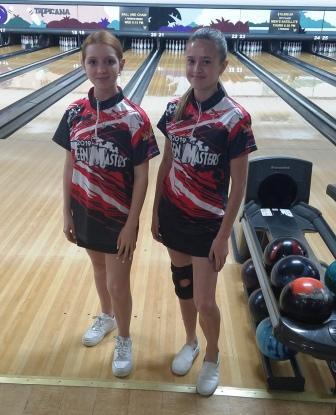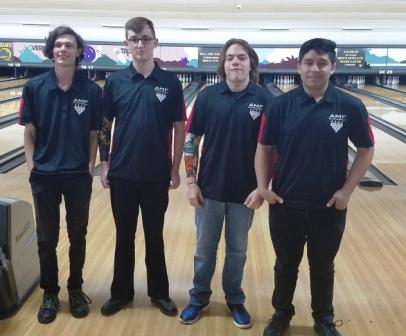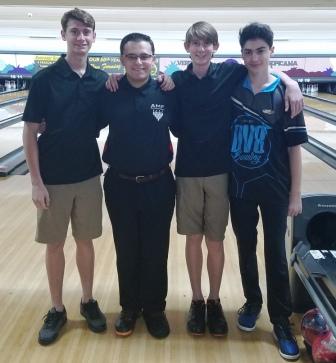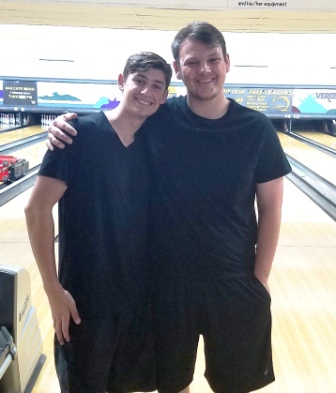 Here is a paragraph about Chase Dangard.

Chase Dangard is 13 years old, lives in Jupiter and attends the 7th grade at Independence Middle School.

Doug, Chase's dad, currently bowls in an adult league with his wife, Jennifer. Last year, Chase's curiosity got the best of him, he wanted to try the sport of bowling and looked to his dad for direction. He discovered his love and passion for bowling by joining with his dad in the U & Me Kid youth league at Bowlero Jupiter.

Chase practices at least twice a week and strives to improve his bowling skills. He bowled in his first tournament, in February 2020, at Verdes Tropicana in the Palm Beach County Youth tournament. He participated in the single/doubles events and did fairly well since the tournament allows for 6 games of bowling at one time. Chase looks forward to bowling in the Youth State tournament in Port St. Lucie in June and hopes to participate in more youth scholarship tournaments.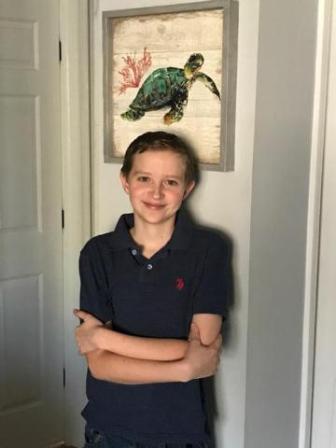 Chase did very well in his first tournament. He finished 5th in the 150 and below all events. He and his partner, Brayden Smith finished 5th in the 300 and below doubles just 15 pins from third.
If there is someone who has more pictures please send them to me along with a brief something about the picture.
Send them to dpepe71170@cs.com

Palm Beach County USBC - Copyright 2009© All Rights Reserved