Welcome to the Palm Beach County Chapter of The USBC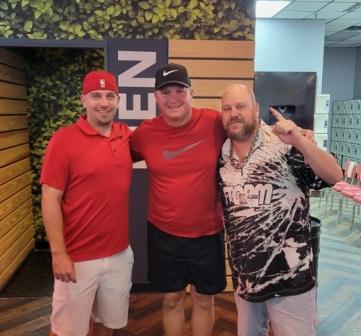 3 Man Set and Game Records Broken
The 3 man team of Matt Williams, Shawn Seay and Vinny Grudinsky jr broke two records Tuesday Night Nov.16 bowling in the Tuesday Nite Trios league at Bowlaro Jupiter. They beat the 3 man game in the second game by 12 pins with a score of 846. They rolled a 693 in the final game to have team series of 2234 beating the old 3 man set record by 3 pins
To left are the record breaking trio from the left Matt, Shawn and Vinny. Below is the proof of their accomplishment.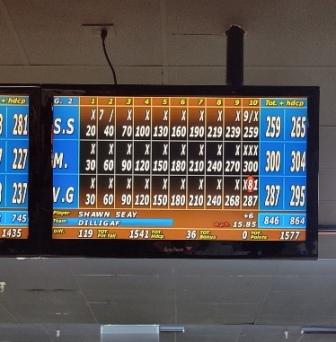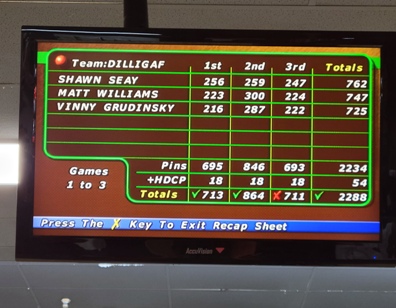 doubles tournament final day sees lead change
The team of Charles McCray and Willie McGriff are the unofficial Palm Beach County doubles champions. They bowled a score of 1669 to take the lead from the firs day leaders, Michael Klouda and Jacob Bregler who fell to third. Coming in second was the team of Herbie and Homer Bella with a score of 1653.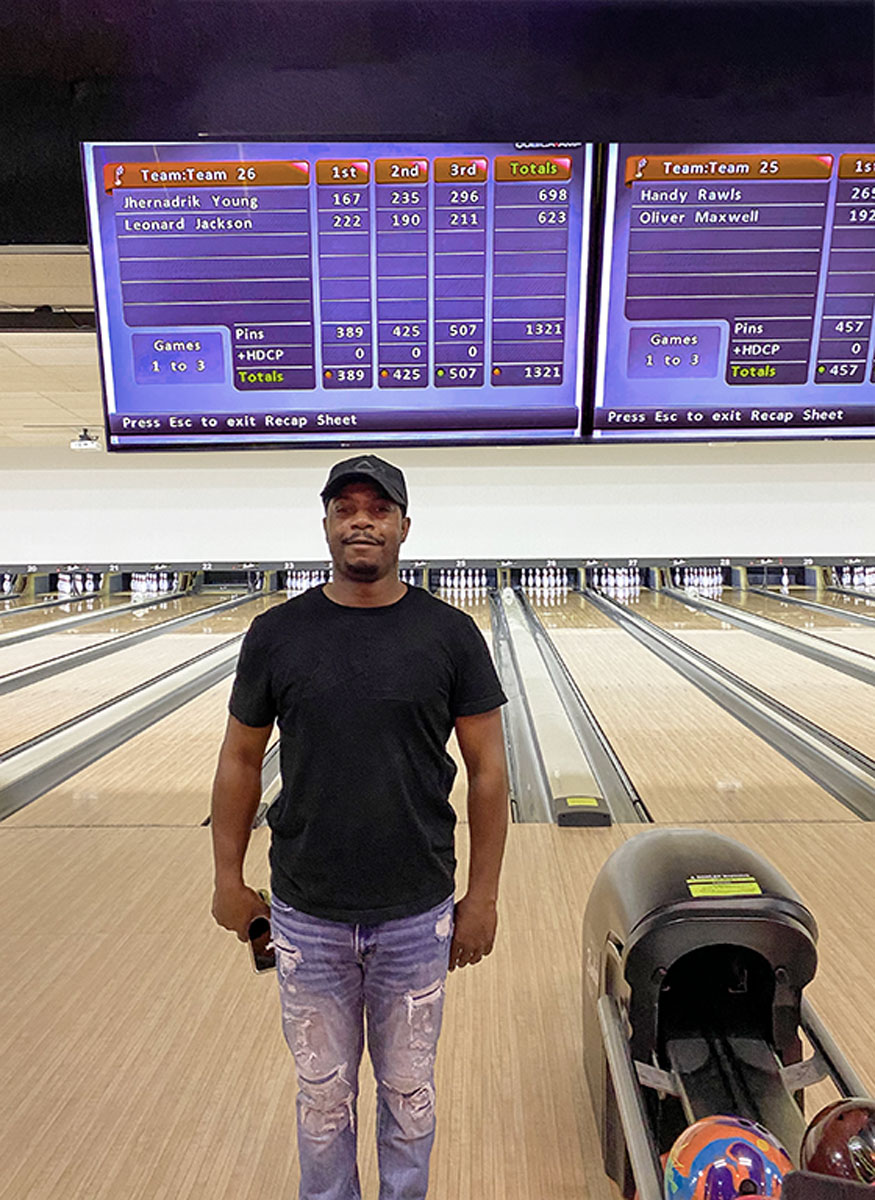 Jhernadrik Young had the high game for the tournament with a 296. That was 90 pins above his average.
Congratulations to Freddy Vega who bowled his first ever 200. He squeaked in with a 201. Freddy has an average of 143.
A total of 60 teams competed in the tournament.
Standings are unofficial pending score and average verification.
Click Here for the complete UNOFFICIAL standings.


Click Here For County Tournament Dates
Local Youth go to Indianapolis Story on Youth Corner. Click Here
Note: USBC Dues for the 2021-22 season are $25. Associate dues, bowlers with a membership in another association, are $12. This increase takes effect August 1,2021.
Amla Helmie Breaks 8yr High School Record
Palm Beach County USBC
3951 Haverhill Rd N Ste 210,
West Palm Beach, FL 33417 (561) 640-4683