Welcome to the Palm Beach County Chapter of The USBC
County Championship Champs
Trophies were presented to the tournament champs.
Here are some of the champions: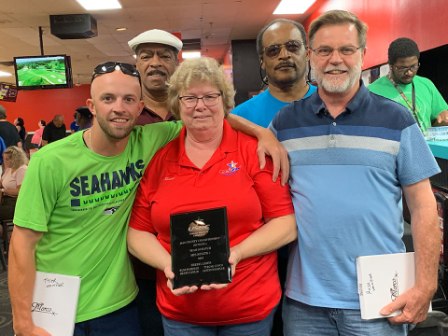 The Div. 1 Team scratch champs - Miss-Splits 1
From Left to right Front Tyler Wampler, Sheryl Lewis, Russ Wampler
Back Tyrone Lynch, Henry Carlos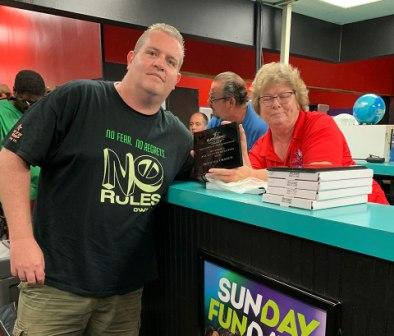 Div 2 All events Scratch Michael Craden

All Tournament Winners
Thank You:

On behalf of the Susan G Komen Foundation, Kelly Lindsey and Kate Watt want to thank all who participated in the 9th Bowl for the Cure Tournament. This years' contribution brought the nine year total to over $21,500.

Seventy five percent of the money contributed stays in South Florida to help women pay for the medical expenses associated with the prevention and treatment of breast cancer. With early detection the cure rate for breast cancer is almost 100%.

The other 25% goes for research to find the cure for breast cancer. Some of that research is being done at the University of Florida and at Miami University.

Again, Thank You
PBC Youth Tournament
Getting ready for the competition
The Future of the sport.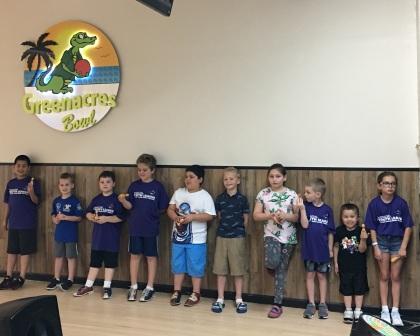 Click Here to see more pictures and the final standings.
Palm Beach County USBC
3951 Haverhill Rd N Ste 210,
West Palm Beach, FL 33417 (561) 640-4683

Palm Beach County USBC - Copyright 2009© All Rights Reserved