Welcome to the Palm Beach County Chapter of The USBC
Click Here For County Tournament Dates
County Doubles Application
Boca Nov. 13th & 14th
State Tournament Applications on Tournament Page.Click Here
Note: USBC Dues for the 2021-22 season are $25. Associate dues, bowlers with a membership in another association, are $12. This increase takes effect August 1,2021.
Meet your new Board
Looks like the old board with red shirts Click Here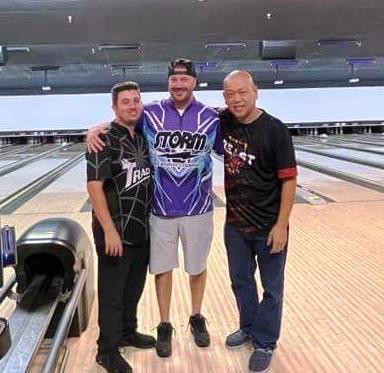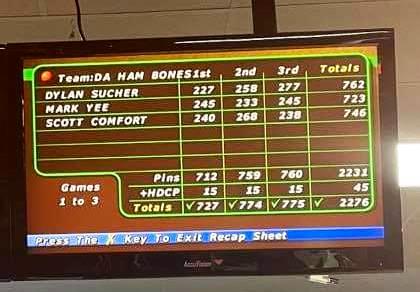 County Record Broken Again
Da Ham Bones made a change to their lineup and broke the 3 man set recod they set 2 weeks ago by bowling a 2231. Mark Yee, replacing Larry Brande, joined Scott Comfort and Dylan Sucher to set the record.
Pictured from left to right, Dylan, Scott and Mark

A Future For The Sport - 2019 recap, 2020 preview
By Chad Murphy, USBC Executive Director
A message from USBC
Palm Beach County USBC
3951 Haverhill Rd N Ste 210,
West Palm Beach, FL 33417 (561) 640-4683